Do your elderly parents or grand parents need knee replacement in India? Knee replacement in elderly is very successful in my hands. See how this is done.
Medical problems in the elderly 
Elderly people in India increasingly need a knee replacement as they are liveing longer. It is common to see elderly patients in my practice get joint replacements successfully and lead normal lives thereafter. This is done by identifying the risk factors and treating them beforehand in a thorough manner.  Medical problems like coronary heart disease, diabetes, high blood pressure are common. I offer minimally invasive partial and total knee replacements for elderly. These can be safely performed under regional anesthesia after a thorough evaluation. So the result is very successful.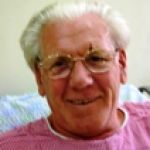 Quality of life will definitely improve after surgery. So don't hesitate to help your elders reap the benefit of knee replacement.
Send your inquiry to drvenkat@kneeindia.com.